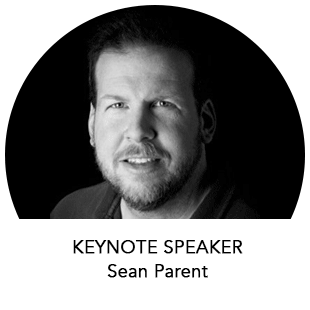 KEYNOTE SPEAKER
Sean Parent
Principal Scientist
Adobe Systems
"Better Code"
The process of improving an existing
body of code can be very challenging.
In this talk I'll offer a concise definition
of "good code", inherent tradeoffs in any
system, and techniques for approaching a
large code base.
WELCOME
---
Welcome to the web site of the 24th International Conference on Program Comprehension.
The International Conference on Program Comprehension (ICPC) is the principal venue for works in the area of program comprehension, and it promises to provide a quality forum for researchers and practitioners from academia, industry, and government to present and to discuss state-of-the-art results and best practices in the field of program comprehension. ICPC'16 is sponsored by the IEEE Computer Society and ACM.
Research papers will be presented in both a Technical Research Track and a Short Paper Track. Live presentations of academic prototypes and industry tools will be presented in an interactive Tool Demo Track. Details, including Topics of Interest, can be found in the Call For Papers.
CO-LOCATED
---

The 2016 edition of the International Conference on Program Comprehension (ICPC) will be held in Austin, Texas co-located with the 38th International Conference on Software Engineering (ICSE'16), which is being held from May 14-22, 2016.
ICPC will be held on Monday and Tuesday, May 16-17.
VENUE
---
ICPC 2016 will be held at the Renaissance Austin Hotel in the lovely Austin Arboretum Area on the northwestern edge of Austin proper. Known as "new Austin," the Austin Arboretum Area has both a business and a residential side. But the area boasts quaint neighborhoods, hike-and-bike trails, and pet-friendly parks.
---